Upcoming Events
Events Search and Views Navigation
April 2022
LIVE IT, LOVE IT, SHOOT IT on a photographic tour from Amsterdam and beyond to Ghent and Brugge, Belgium with Nancy Ori. There will be daily photo-focused city walking tours in both of these lovely cities, as well as small canal villages with windmills, traditional architecture and lovely, warm hospitality.
Moving from one country to another you will stay within walking distance of the famous Keukenhof Gardens. Photograph through the eye of resident local guides and photographers, taking you to their hidden gems. These top rated locations combine the best mix of what makes this region so recognizable. Timing is everything. Your local guides will get you to the best locations for best available light and maximum visual appeal.
Find out more »
May 2022
a photographic and painting tour from Mont St-Michel, to the Normandy beaches, and the famous Giverny gardens of Monet. Nancy Ori is returning to France with another group of like-minded photographers and painters. We have expanded her previous itinerary to include other picturesque locations of Normandy. There will be daily photo or painting focused walking tours throughout the program.
This tour is designed for photographers and painters alike to join in the experience. Nancy enjoys the cross pollination that takes place during many of her workshops between painters and photographers. Both have much to learn from each other. Painters will be encouraged to sketch and photograph the compositions and colors so that they can express their vision when they return home.
Find out more »
September 2022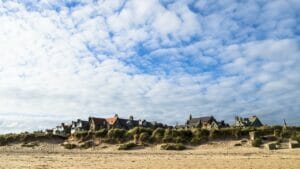 Hadrian's Wall, Northumberland, North York MoorsLive It, Love It, Shoot It With Photo Leader Nancy OriSeptember 28, 2022 - October 8, 2022Tour Highlights: Nine days of photographing and instruction with accomplished photographer and tour leader Nancy Ori. Explore with your local guide, learning about the local culture, food, arts and crafts, historical architecture of the region, along with natural lakes and landscapes. Hadrian's Wall, a former defense fortification built by the Roman Empire. Photograph dramatic seascapes of Northumberland National Park…
Find out more »
+ Export Events